We are excited to bring you the highlights from the 2018 Annual Meeting of the American Academy of Dermatology (AAD). This year the meeting was held in San Diego, California from February 16th to February 20th 2018.
The highlights from this year provide a comprehensive view of the AAD meeting with topics ranging from systemic infectious diseases, autoimmune conditions, psoriasis, atopic dermatitis, acne, melanoma, and many others. Recent clinical trial reviews, biologic treatments, emerging therapies, dermatoscopy, and cosmetics and cosmeceuticals are also provided.
A greater understanding of current research goals and target identification have made an impact in psoriasis, atopic dermatitis, systemic disease, and clinical trials exploring immunologic relations have been optimized to provide a comprehensive review of pathologies and possible treatment opportunities. The numerous roles the microbiome plays in different diseases has also been explored more fully and has been included in many areas of dermatology.
Late-breaking research articles have been reviewed to provide updates on new therapies and new research findings for a variety of dermatology subspecialties. Key summary slides for each article have been developed and included to be used in tandem with or as a standalone resource of information for both dermatologists and colleagues/employees in clinical practice.
As an added benefit, there are also interviews available from experts in dermatology. Each expert provides detailed insight into a dermatology subsection with commentary, clinical pearls, and suggestions that may impact clinical practice. Be sure to access these interviews to gain information about different areas from experts in the field.
Lastly, take a moment to listen to the interview with the current president, Suzanne Olbricht, MD, FAAD to gain a greater perspective on the objectives and focus for AAD in the coming year.
We hope these resources will aid in improving clinical practice and provide a strong educational opportunity for you and your colleagues.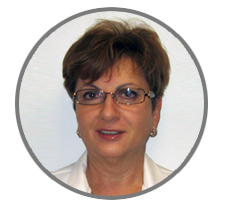 Prof. Nellie Konnikov
2018 AAD Annual Meeting Highlights Editor