Cutaneous Oncology, Melanoma
2018 Skin Tumors in Children
Presented by: Jane M. Grant-Kels, MD, FAAD
Founding Chair Emeritus, Derm Dept, UCONN. Vice President Chair to Dept of Dermatology. Professor of Dermatology, Pathology and Pediatrics. Director of Cutaneous Oncology Ctr and & Melanoma Program. University of Connecticut Health Center, Farmington, CT, USA

Key Messages
In children who present with skin tumors, look for underlying genetic or medical conditions.
The prognosis for children varies from that of adults.
Clinical presentation of skin tumors may vary from presentations commonly seen in adults.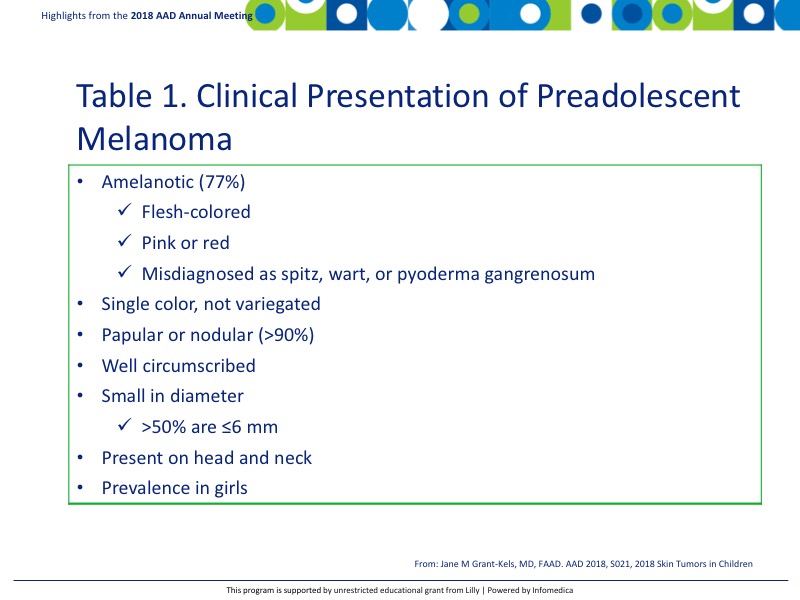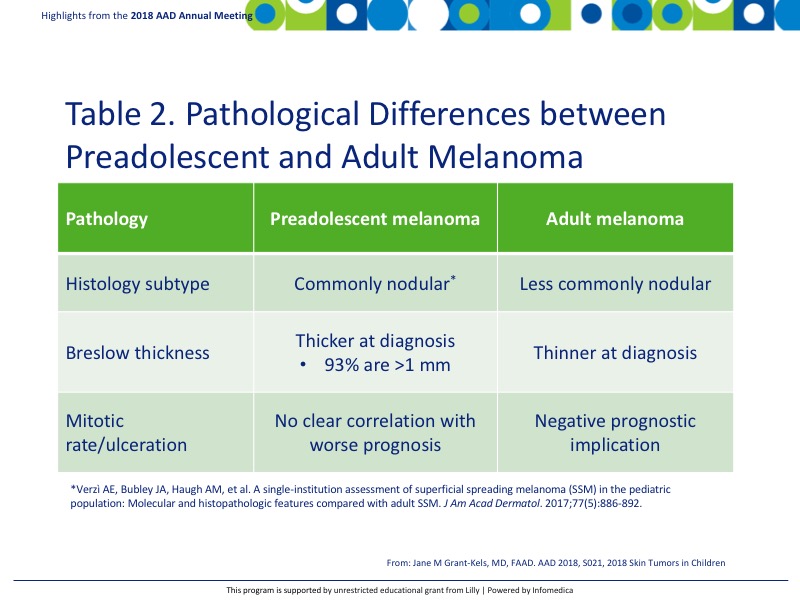 REFERENCES
Present disclosure: The presenter has reported that no relationships exist relevant to the contents of this presentation.
Written by: Debbie Anderson, PhD
Reviewed by: Victor Desmond Mandel, MD