Clinical Trials
Apremilast for Behçet's Syndrome: A Phase III Randomized, Placebo-Controlled, Double-Blind Study (RELIEF)
Presented by: Yuseuf Yazici, MD
Clinical Associate Professor, Department of Medicine, Director, Seligman Center for Advanced Therapeutics. New York University School of Medicine, New York, NY, USA

Conclusions
The RELIEF study demonstrated the effectiveness of apremilast in the reduction of oral ulcers in patients with Behçet's syndrome.
At 12 weeks, statistical significance was seen in the:

Number and pain of oral ulcers
Overall disease activity measures
QOL.

The overall AEs and TEAEs were comparable between the placebo and apremilast and demonstrated the consistent known profile of apremilast.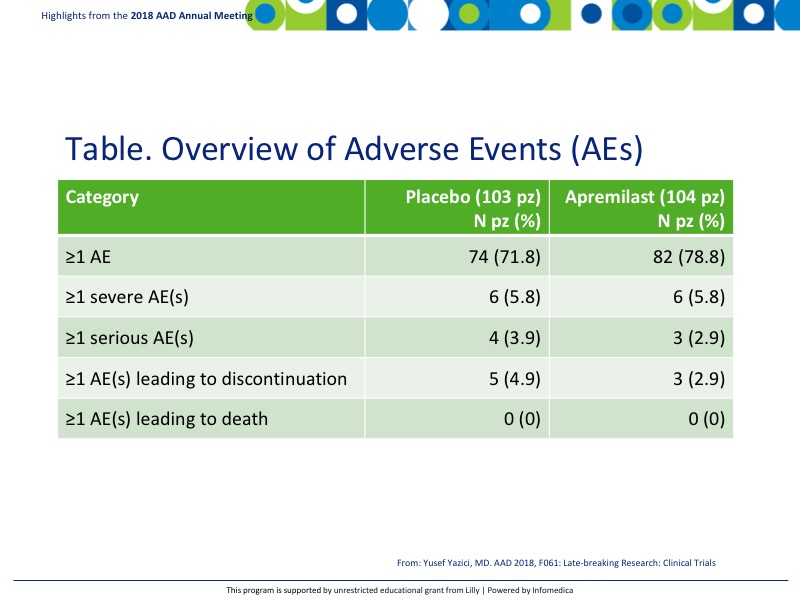 REFERENCES
Present disclosure: The presenter has reported that no relationships exist relevant to the contents of this presentation.
Written by: Debbie Anderson, PhD
Reviewed by: Victor Desmond Mandel, MD